About Dancer's Edge
Philosophy
Welcome to Dancer's Edge! We believe in finding the hidden talent and potential in every student! Helping dancers achieve all of their personal and professional goals are essential to establishing a foundation for future success. Dance teaches us dedication, hard work, leadership, perseverance, teamwork and much more. Developing a well-rounded dancer with concrete life-skills enhances self-confidence and is the core of our curriculum. Using positive feedback, teacher analysis and self-analysis, students are encouraged to continually learn and grow through self-motivation, determination and a passion for excellence. Come dance with us and see the difference!
Dancer's Edge Instructors

Valerie P.
As the head coach of the nationally ranked University of Michigan Dance Team for 20 years from 2000-2022, Valerie Stead Potsos is the Director/Owner of Dancer's Edge in Dexter, Michigan. She has choreographed for professional corporate sponsors including Ford Motor Company and much more. Dancer's Edge was named as "Top Studios on the Move" in Dance Spirit for 2007. Her articles on coaching and dance have appeared in Dance Spirit, American Cheerleader and in Motion Magazines. She is a seminar presenter, and consultant for AACCA (American Association of Cheer Coaches and Administrators) and staff member for Universal Dance Association on topics such as Motivation, Leadership, Team-building and many more!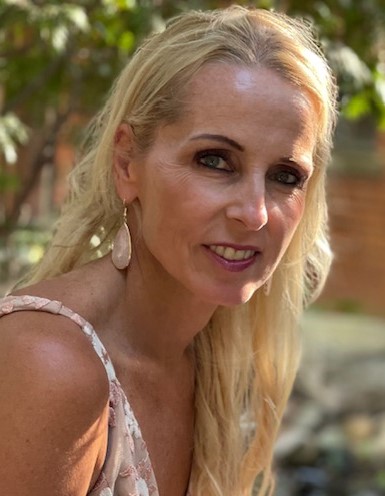 Along with judging local and state competitions, Valerie has judged studio, high school, College Dance Nationals and Worlds as well for various organizations including Nexstar, Contest of Champions and many more. She coached The Royal Oak Kimball Dance Company and The Royal Oak Kimball Varsity Dance Team for 8 years and has been the coach of The University of Michigan Dance Team since 2001. She also teaches for the kinesiology department, "U-Move" at The University of Michigan. A choreographer for several teams and studios, Valerie has also choreographed for professional singers and for Ford Motor Company at Ford Field. She has been dancing since age three and teaching dance since age fourteen and was a member and captain of The University of Michigan Dance Team. Valerie graduated with a B.A. from the University of Michigan in Communication and Dance Education and has additional graduate studies in Secondary Education from Michigan State University. Valerie resides in Dexter, MI with her husband and three children.

Jenn B.
Jenn has been teaching dance in the Dexter area for over 20 years. She specializes in the young dancer and teaches tap, jazz, ballet, and musical theatre. Jenn was the director of the Very Young Dancer program at Dexter Academy of Dance under Mollie Murphy for 7 years. She has 10 years' experience in private Summer Camp Administration and lesson planning/teaching in numerous subjects from reading to fine Italian cooking. She is an avid musical theatre performer and choreographer. She works with many area theatre groups such as Ann Arbor Civic Theatre, Dexter Community Players, Saline Area Players, Pinckney Players, and the University of Michigan Gilbert and Sullivan Society both onstage, as a choreographer, and as a dance captain.
John B.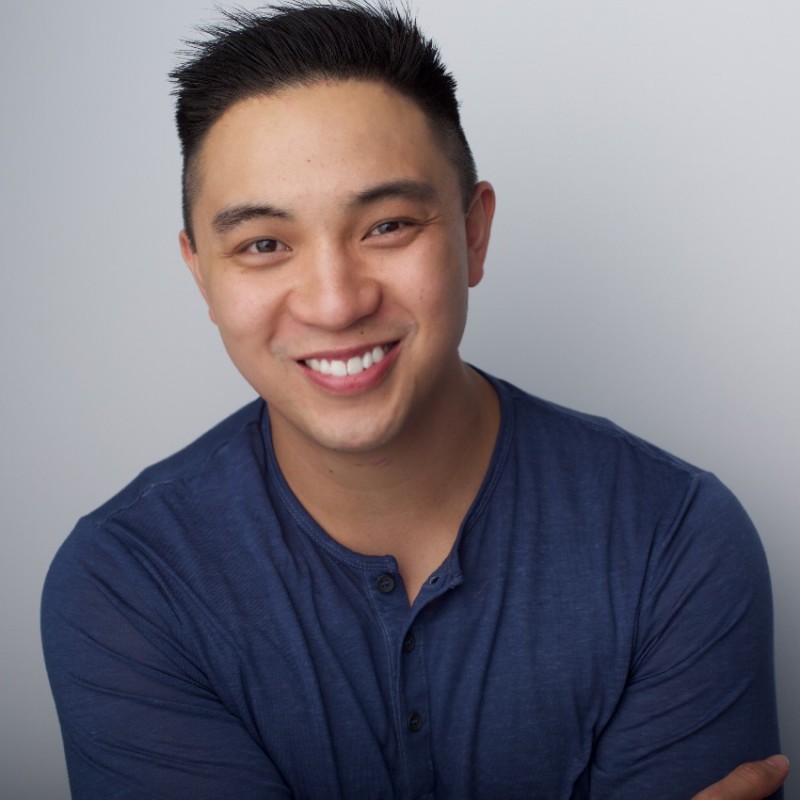 John, originally hailing from Ann Arbor has made a return to Michigan from Los Angeles, CA bringing with him over 10 years of professional experience in Hip Hop movement and Jazz Funk. While getting his degree in Musical Theatre at California State University Northridge (CSUN) where he would star in the shows Urinetown and The Drowsy Chaperone, John was also pursuing his professional career as a dancer and choreographer, having danced with artists such as Demi Lovato, Selena Gomez, Luis Fonsi, and Zendaya as well as having choreographed for artists and networks such as Sammi Sanchez, Tyson Venegas, Got Milk?, Radio Disney, Disney Channel, and Disney Junior. After a long career in Los Angeles, John moved to New York City after being accepted into The Stella Adler Studio of Acting where he learned from world class faculty and starred in the shows August: Osage County, Troilus and Cressida, and Eastern Standard. John's first job after graduating from Stella Adler was an Off-Broadway production entitled Comfort Women: A New Musical which then invited him to do the production in Los Angeles which replanted him back in LA. But now John is back home in Michigan and is especially excited to be working with the elite staff and students at Dancer's Edge!
Sophia C.
Bio to come.
Rachel C.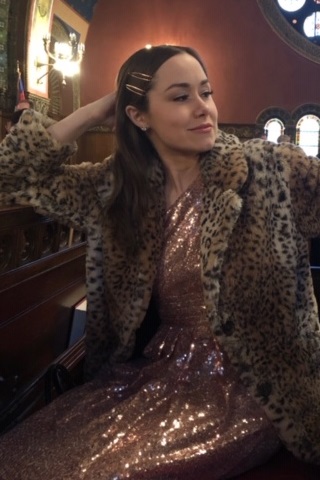 Miss Rachel just absolutely loves being a dance teacher. She has been teaching at Dancer's Edge since 2016 and it truly feels like home. Miss Rachel has been blessed to do some pretty cool stuff including play Shelby in Steel Magnolias at The Purple Rose Theatre Co., dance in an NFL halftime show, choreograph shows like Mary Poppins and Hello Dolly for The Encore Musical Theatre Co., choreograph for Oakland University and Community High School in Ann Arbor, be a hipster in a Ford commercial, be a fit model for Carhartt, sing the national anthem at a CrossFit competition, be a CrossFit coach, do three shows in one summer at The Michigan Shakespeare Festival, sing in an off Broadway Theatre, and get married to a pretty cool dude. She is also an assistant coach for The University of Michigan Dance Team under the direction of the one and only Coach Val. Miss Rachel holds a BFA in Musical Theatre from Oakland University and a certificate in Classical Greek Theatre from Hydrama (Hydra, Greece). Miss Rachel loves making pizza with her husband Giuliano, belting out some Jesus music, and taking their dog Beans out for a nice long walk. She hopes to teach her students to strive for a life of significance rather than success.

Jena D.
Jena Davenport is an experienced dancer, having been in studio dance for 15 years, where she trained in all styles, but with a particular focus on Ballet. She's currently an undergraduate student at Eastern Michigan Unversity, where she's working on a Bachelor's Degree in Psychology, and a Minor in Social Work. She's also been on the Dance Team at Eastern Michigan Unversity for Two Years now! Jena's teaching philosphy is that it is key to create an enjoyable environment for students to help facilitate the learning process!
Morgan D.
Morgan is one of our first-year teachers here at the studio. Morgan has in the past taught a variety of styles, but her favorites are Pom and Hip-Hop. She has been a coach for different high-school dance teams for the past 5 years, and is currently the assistant coach for the Dexter Varsity Dance Team. Morgan is also a UDA Staff Member, where she travels across the Midwest to teach dance to Middle School and High School Students. Her Dance training began at the age of 3, and continues today as she dances in college. She is currently a Senior at Eastern Michigan University, where she is studying Exercise Science. Here, she is a 4th year member and 3rd year captain of the Eastern Michigan University Dance Team. We're so excited to have Morgan here, and we all look forward to a great semester!
Mackenzie D.
Mackenzie has been dancing for a long time, since she was 3 years old in fact! She's danced competitively since age 8, and now dances as a part of Eastern Michigan University's Dance Team. She is currently an undergraduate student at Eastern Michigan University, and is getting a degree in business administration. She believes dance should be a fun activity, which expresses artistry and creativity, but that it is also important that it acts as a challenge, and creates a place where you can push yourself.
Ashley F.
Ashley is a competition and ballet instructor at Dancer's Edge. She has been dancing for over 30 years and teaching for 15. She has taught all ages at a variety of studios but is happy to have return to Dancer's Edge where she fell in love with teaching. She has extensive ballet training, but also enjoys jazz, contemporary, modern, and lyrical. Ashley received a Bachelor's of Science from Eastern Michigan University in Dance Studio Management. She began her dance training under Wendi DuBois and became a member of Youth Dance Theatre. Ashley enjoys choreographing for her students and has won choreography awards over the years. Ashley believes in building a strong technical foundation for her students to be able to develop their skills safely in a positive environment. Ashley lives on Belleville Lake with her son and two kitties.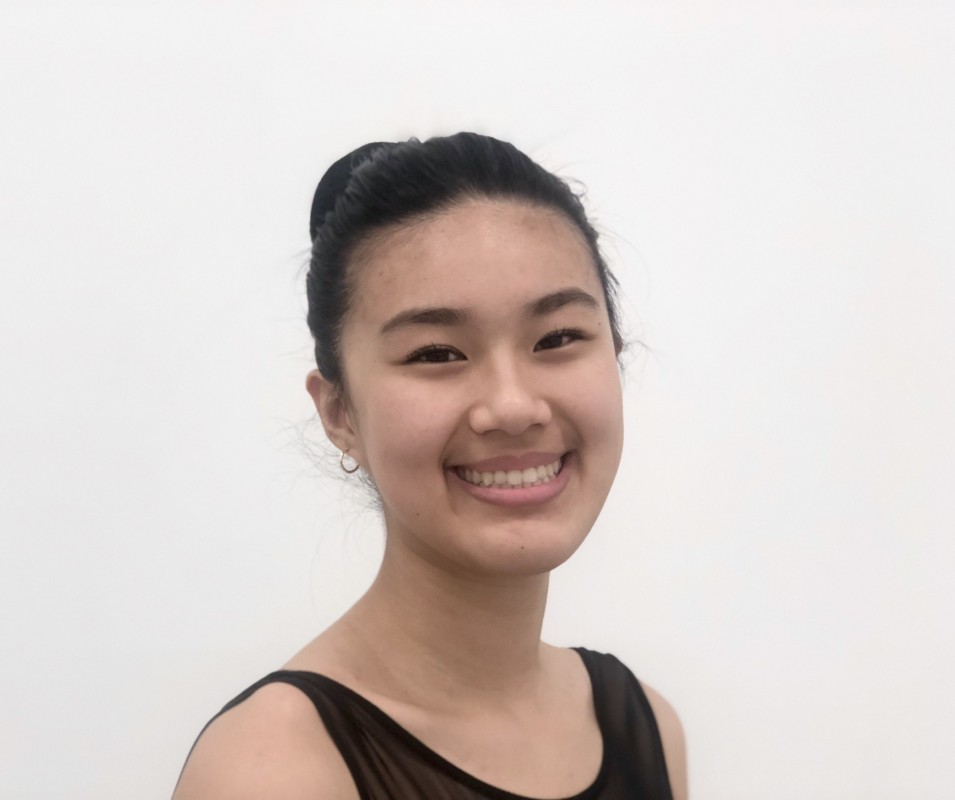 Annie J.
Annie is a classically trained ballet dancer who trained at The Ballet Centre for seven years and Ballet West for five years, and later with renowned academies such as The Washington Ballet. Her teachers have included notable dancers such as Jeff Rogers, Catherine Batcheller, Evelyn Cisneros, Katherine Lawrence, and more. She is currently a student at the University of Michigan where she is majoring in Dance.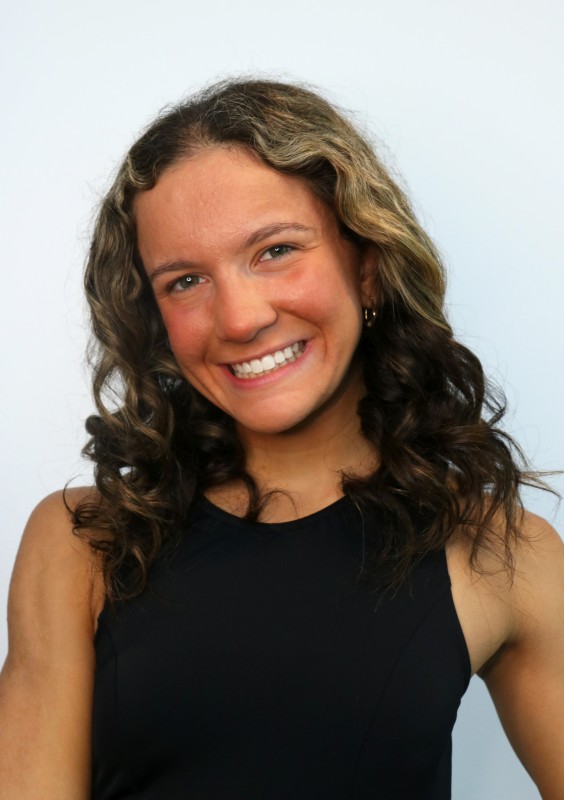 Julia L.
Julia Lepore is well versed in a variety of styles and is currently teaching ballet, jazz, and tap, but she is also experienced in lyrical, contemporary, modern, hip-hop, and acrobatics. She's been a competitive dancer for 7 years, and has developed a tremendous passion for it. She's freshman member of the University of Michigan Dance Team, as well as a member of the dance department at U of M, and a Titan Force member of the Titans Dance Convention. She's received many accolades over the year, including the MVD award from her sophmore, junior, and senior years on the eisenhower varsity dance team, along with several solo titles and a world championship as a part of her studio dance team. Above all, Julia believes in the importance of hard work and dedication to anything you do in life. It's her goal to instill that into all students she teaches!
Gayle M.
Bio to come.
Kaitlyn M.
Bio to come.
Carigan P.
Bio to come.
Nataki R.
Nataki began teaching at the age of 15, at the dance studio of Buck's Rock Performing and Creative Arts Camp. There, she choreographed musicals including Little Shop of Horrors, and The Who's Tommy. Her training began at a young age, where she attended the Professional Performing Arts School in New Tork City. Later, she would receive a BFA in Musical Theatre Dance from the Chicago College of Performing Arts at Roosevelt University. Nataki believes that the studio is a safe space, and that all are welcome, and that the art of dance is a gift that brings people together, and she wants to spread that love to every student that walks in the door!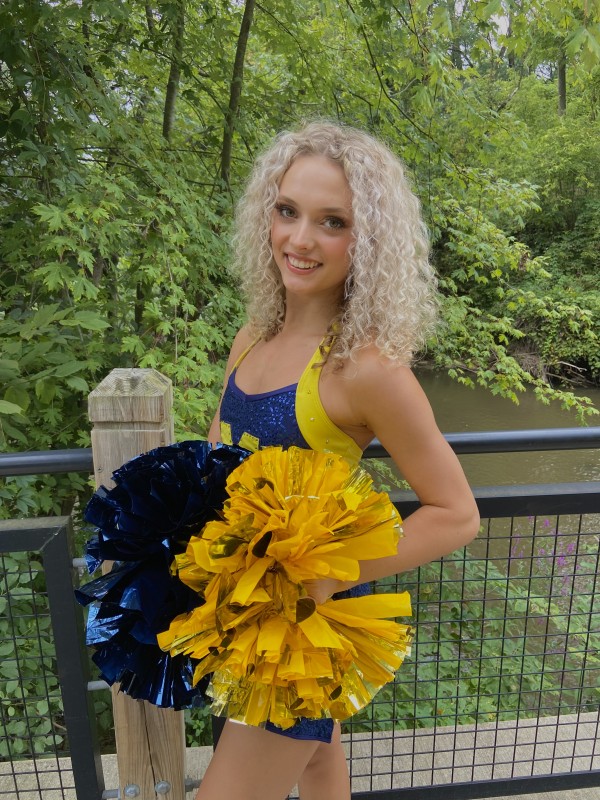 Hayden Q.
Hayden has trained in all styles of dance for 14 years, with an emphasis on jazz, contemporary, hip-hop, and pom, and has been teaching all these styles and more for the past 4 years. She's currently studying at the University of Michigan Persuing a Bachelors of Science in Nursing, and she is a second year member of the Michigan Dance Team. In her time with the Michigan Dance Team, the team has placed top 10 in all three competition categories at UDA Nationals. In high school, she also won the Miss Grand Blance titles and Graduated with High Honors. Hayden believes dance should be a sport that anyone can embrace and grow themselves through!
Lainey S.
Lainey is so excited for her first year of teaching! She is a Dexter High School graduate and will be attending Michigan State University in the fall. Her goal for college is to become a child life specialist. Lainey grew up dancing at Dancer's Edge and has won many awards for her dancing. Her teaching philosophy is that everyone should be treated with respect and that every child should go home excited about dance.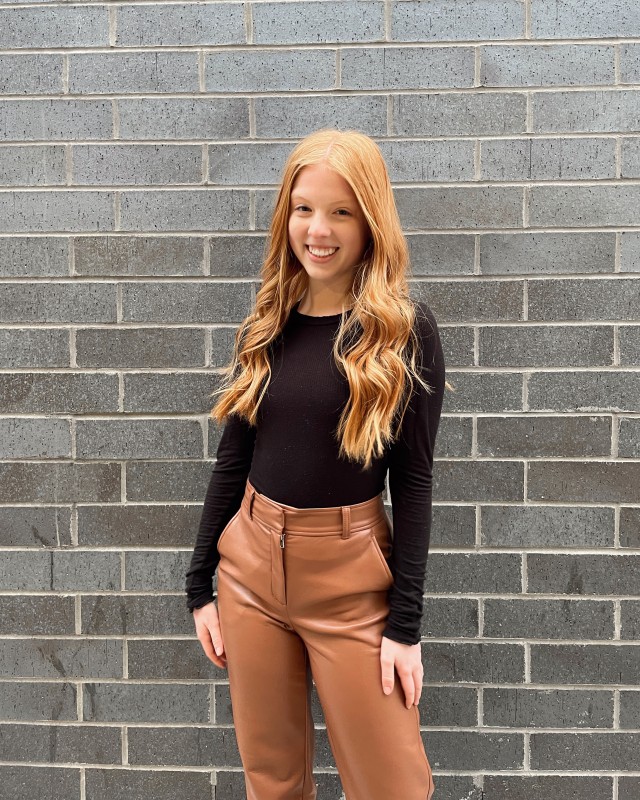 Claire S.
Claire is a current student of the University of Michigan, studying cognitive science. Originally from Macomb, MI, she's been dancing from the age of 3, and has been teaching for the last 3 years! Claire has been a member of the USPBL United Dance Crew for the past 5 years as a dancer, and a crew lead. Previously, she passed the Cecchetti Ballet Exams I through IV and has won may first place awards and national titles during her years as a competitive dancer. Claire believes that dance should be a safe space for self expression, and is excited to build up dancer's confidence and instill a love for dance like she has!
Erin S.
Bio to come.
Kim S.
Kim has been studying dance and performing for over twenty-five years, and has been teaching for over ten. Kimberly is an alum of the Repertory Company at Deborah's Stage Door. She is experienced in ballet, tap, jazz, lyrical, contemporary, and modern. As a teenager, she competed extensively throughout the country; winning numerous awards including top overall soloist at Showstopper's East Coast National Dance Competition three years in a row. She also received many scholarships at major dance conventions such as New York City Dance Alliance, West Coast Dance Explosion, Tremaine, L.A. Dance Magic and Co. Dance Convention. Aside from competing, Kimberly had the opportunity to perform with Jerry Lewis, Ricky Martin in Palm Springs, members from N*sync at Detroit's Hob Nobble Gobble and was featured in Detroit's Thanksgiving Day Parade for many years.
Upon high school graduation, Kimberly received a scholarship to the dance program at The University of Michigan. While at U of M, she had the opportunity to study under Judy Rice, Peter Sparling, Bill DeYoung, Jessica Fogel, Amy Chavasse, and Robin Wilson; as well as dance with The University of Michigan Dance Team. After attaining her BFA in Dance Performance and Choreography, she accepted a scholarship to a summer intensive with River North Dance Company in Chicago and moved to NYC in the fall to further pursue her dance career.
While in New York, Kimberly was a company member of The Next Stage Project, Jennifer Muller/ The Works, and DoubleTake Dance Company. She had the opportunity to perform throughout the east coast at renowned venues such as New York's City Center, New York's Summer Stage, Brooklyn Ballet Theater, Broadway Dance Center, and Peridance Theater. She was also featured in a solo performance with her husband; a percussionist, at The Juilliard School.
Kimberly and her husband relocated to the Ann Arbor area, and over the last six years, has found her passion of teaching. She has been keeping busy as a dance instructor as well as a mommy to her sons. Kimberly could not be more thrilled to be a part of the wonderful team at Dancers Edge!
Azure W.
Azure has been a teacher for 6 years, teaching dancers at all levels and styles. Azure is from Fort Wyne, Indiana, where she was the captain of her high school varsity dance team. She has 14 years of competitive dance training, and is currently attending Eastern Michigan University! There, she's the Co-captain of the Eastern Michigan Dance Team, and she is working towards her Bachelor's Degree in Nursing through the Honor's College! Azure believes that dance should be a place for kids to feel comfortable and an escape from reality.
Dancer's Edge Administrative Staff
Katy B., Studio Manager
Jenn B., Administrative Assistant
Sabrina P., Front Desk/Administrative Assistant
Alicia J., Rachael K. Front Desk/Customer Service