Camps & Events
Click here to register for classes, camps and events or to make a payment!
Dancer's Edge Nutcracker Remix (December 3rd, 12:00 PM) &
Annual Competition Holiday Showcase (December 3rd, 2:00 PM, 3:30 PM, 5:00 PM, 6:30 PM)
Our competition students will be showing off the routines they've been practicing this year for all attendees! Additionally, we'll be hosting our annual Nutcracker Remix Performance. Come see our dancer's perform this unique spin on the classic Nutcracker Ballet!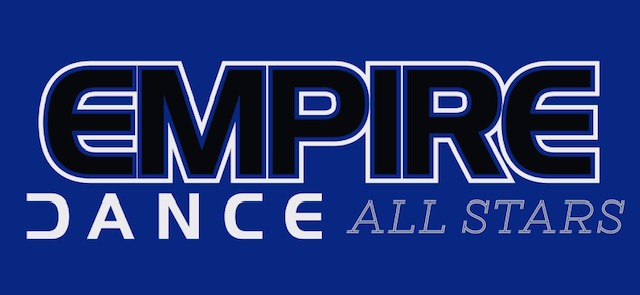 Empire Dance All Stars Clinic (December 10th, 4:00 - 7:00 PM)
On December 10th we'll be hosting a Pom Clinic from Empire Dance All Stars! It's available for grade 9 and up, registrations are $50.
Registrations available Here!
Spirit Week (December 11th - 16th)
For Dancer's Edge Spirit Week we're inviting our students to wear all manner of fun clothes to dance class, based on the day.
12/11 - Rockin' Around the Christmas Tree - dress like a rock star!
12/12 - One More Sleep 'Til Christmas - pajama day!
12/13 - Grandma Got Run Over by a Reindeer - dress like grandmas or reindeer!
12/14 - Deck the Halls - get decked out in your cutest (or ugliest) holiday sweater!
12/15 - Winter Wonderland - wear white!
12/16 - Candy Cane Lane - wear red and white!
Summer Camp Sampler! (January 2nd - 4th, 9:00 - 3:00 PM)
Sample all our summer camps during winter break! Students who register for a 2024 Dancer's Edge Summer Camp after attending our Summer Camp Sampler will receive exclusive summer camp swag!
Registrations available Here!
Dancer's Edge Girl Scout Workshop (February 3rd, 2024)
Dancer's Edge is happy to be hosting a workshop for Girl Scouts in February! The girls will be joining us for a fun filled morning, where they will be given the chance to earn their Dance Badge!
Bring-a-Friend Week (February 5th - 10th, 2024)
Dance is more fun with a friend! Bring-a-Friend week is a great way for your child's friend that may be interested in dance to get to know Dancer's Edge. They may participate in a class with your child, which allows them to get a feel for how our classes are run, and what skills we work on. This is also a great way to get to know our terrific instructors!
Dancer's Edge Annual Easter Egg Hunt (April 6th, 2024)
We are excited to be hosting our annual Easter Egg Hunt this April! Come have a fun afternoon at Dancer's Edge! This event will be available for the public.
Spirit Week (May 13th - 17th, 2024)
For Dancer's Edge Spirit Week we're inviting our students to wear all manner of fun clothes to dancer class, based on the day.
5/13 - Sweatin' to the Oldies - wear leos, legwarmers, sweatbands, etc.
5/14 - The Future's So Bright! - wear neon
5/15 - ET Phone Home! - dress out of this world - aliens, astronauts, etc.
5/16 - I Want My MTV! - wear band/musician shirts
5/17 - Let's-a Go, Mario! - Mario, Luigi, Princess Peach attire
5/18 - Rainbow Brite, Shine Your Light! - dress in all the colors of the rainbow.
Dancer's Edge Spring Performance (June 1st, 12:00 PM, 1:30 PM, 3:00 PM, 4:30 PM)
Come see all of our great dancers show off their talents and the routines they've been practicing all year!
Dancer's Edge Summer Camps (June 17th - August 30th)
We're offering a large variety of summer camps as a part of our summer session!
6/17 - 6/21: Princess Camp (9:00 - 3:00 PM)
Our princesses (princes & knights too!) will enjoy a week of singing, dancing, arts & crafts, story telling, and making new friends! A fun and magical week will all lead up to a special royal performance you won't want to miss will take place on Friday!
6/24 - 6/28: The Science of Baking Camp (9:00 - 3:00 PM)
Join us as we explore the science behind some of your favorite bakery treats! We will find our inner baker this week as we make our own bread, cakes, cookies, muffins, and More! A bake sale will be held on Friday!
7/8 - 7/12: Candy Chemistry Camp (9:00 - 3:00 PM)
Discover the chemistry of candy and learn how it's made! Using science, engineering, technology, math, and most importantly, sugar, to create confectionary delights, campers will learn all about the science made sweet with edible science experiments.
7/15 - 7/19: Art for All Camp (9:00 - 3:00 PM)
Join us as we bring out our inner artist! We will explore many forms of artistic expression this week. Watercolors, clay, pastels, stained glass, animation, acrylics, and more! The week will conclude with an art show.
7/22 - 7/26: Act! Sing! & Dance! Camp (9:00 - 3:00 PM)
Develope self confidence & poise on stage in our musical theater camp! Focus on the fundaments of dance, choral singing, and stage presence. Students will perform a small show on Friday!
7/29 - 8/2: Young Scientists Camp (9:00 - 3:00 PM)
Do you love science?! This week we will do experiments every day! Join us as we experiment with slime, elephant toothpaste, instant snow, a walking rainbow, bio plastics, and more! Science fair on Friday!
8/5 - 8/9: Spirit Squad Camp (9:00 - 12:00 PM)
Cheer, dance, and learn pom skills along with teambuilding skills! Develop self-confidence, meet new friends, and have fun at this exciting camp. We can't wait to cheer and dance with you!
8/5 - 8/9: Girl Power Camp (12:00 - 3:00 PM)
Build self-confidence and find your interests among arts, activities, and games! The camp will provide girls with a special environment to become the best versions of themselves and develop new friendships.
8/12 - 8/16: Let's Be Chefs! Camp (9:00 - 3:00 PM)
Join us on a culinary adventure through cuisine from around the world! This week, campers will learn how to create dishes from different countries.
8/19 - 8/23: Theater Camp (9:00 - 3:00 PM)
Campers will experience the theatrical process from start to finish as they collaborate to produce a theater performance. Their journey will include instructions in acting and how to put it all together to form strong characters.
8/26 - 8/30: Carnival Camp (9:00 - 3:00 PM)
Campers will participate in carnival classics including bean bag toss, guessing games, potato sack racing, and more! A week of engaging activities to give campers the experience of a carnival right here at Dancer's Edge!
Host your next Birthday Party at Dancer's Edge!
We will take care of all the details for you! All parties include FREE invitations. Parties are scheduled for two hours. Birthday party requests can be submitted Here!
Bring your teams during the summer or on the weekends for technique, training, choreography, or cleaning workshops!

Our wonderful facility offers a choice of two studio rental spaces varying in size. These spaces are excellent locations for meetings, training sessions, workshops, wedding receptions, retirement parties, social gatherings, and more!